Blog
The Concept of Jocko's World Famous Chicken & Seafood
The concept of Jocko's World Famous Chicken & Seafood was created by two guys (let's call them Steve & Steve) who between them have well over 70 years of experience in the fast casual food industry.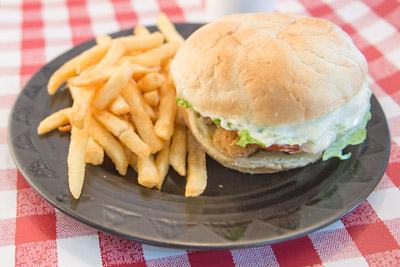 Prompted by years of loyal service to others in the business they set out to create a concept of their own and pursue success for themselves.
The parameters they set forth to achieve that success were really quite simple. The first was to use only fresh grade A chicken products that were never frozen and use only a high grade quality fish like Haddock or Atlantic cod not something others call "whitefish" (what is that anyway?). These core items were to be cooked in small batches very frequently throughout the day or "to order" at slow periods in order to provide the freshest product possible to their customers.
They worked feverishly on developing the right seasonings and recipes to make "The Jocko's experience" unique. Through many months of trial and error, they finally developed the right blend of seasonings for their chicken products as well as the seafood side of the menu. These seasoning blends and recipes are now proprietary only to Jocko's and is what sets it apart from other similar fast casual concepts.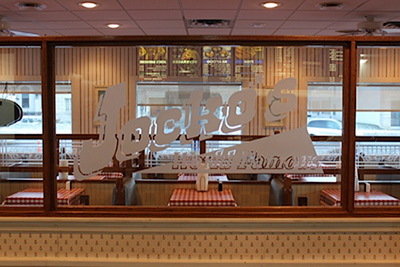 Jocko's chicken is first dipped in a honey and egg mixture and breaded then pressure cooked under extreme pressure, which helps reduce the amount of shortening absorbed by the chicken in the cooking process. Don't be looking for all different variations of Jocko's chicken like roasted, crispy, grilled, spicy etc. we make it one way and we make it very well!!
Jocko's fish is prepared from a hand cut loin then battered dipped and cooked to golden perfection. Every piece of our fantail shrimp is breaded by hand in our kitchens daily!!
Couple this with side dishes that are made from scratch and prepared in our kitchens daily and you have a dining experience second to none in the fast casual segment of the food industry. Jocko's even makes their own tartar sauce and Cole slaw dressing!! Jocko's uses only quality ingredients and will NEVER compromise quality for price!!
The first Jocko's was opened in July of 1999 on High Street in Hamilton, Ohio. Jocko's menu is available in carry out or drive thru as well as enjoying it in the comfort of our dining room.
Now OVER 20 years later the commitment to quality still remains the priority and has proven to be a recipe for success and has been well received by all of our great customers who we thank most graciously.